Early Learners Clay Project
July 20, 2020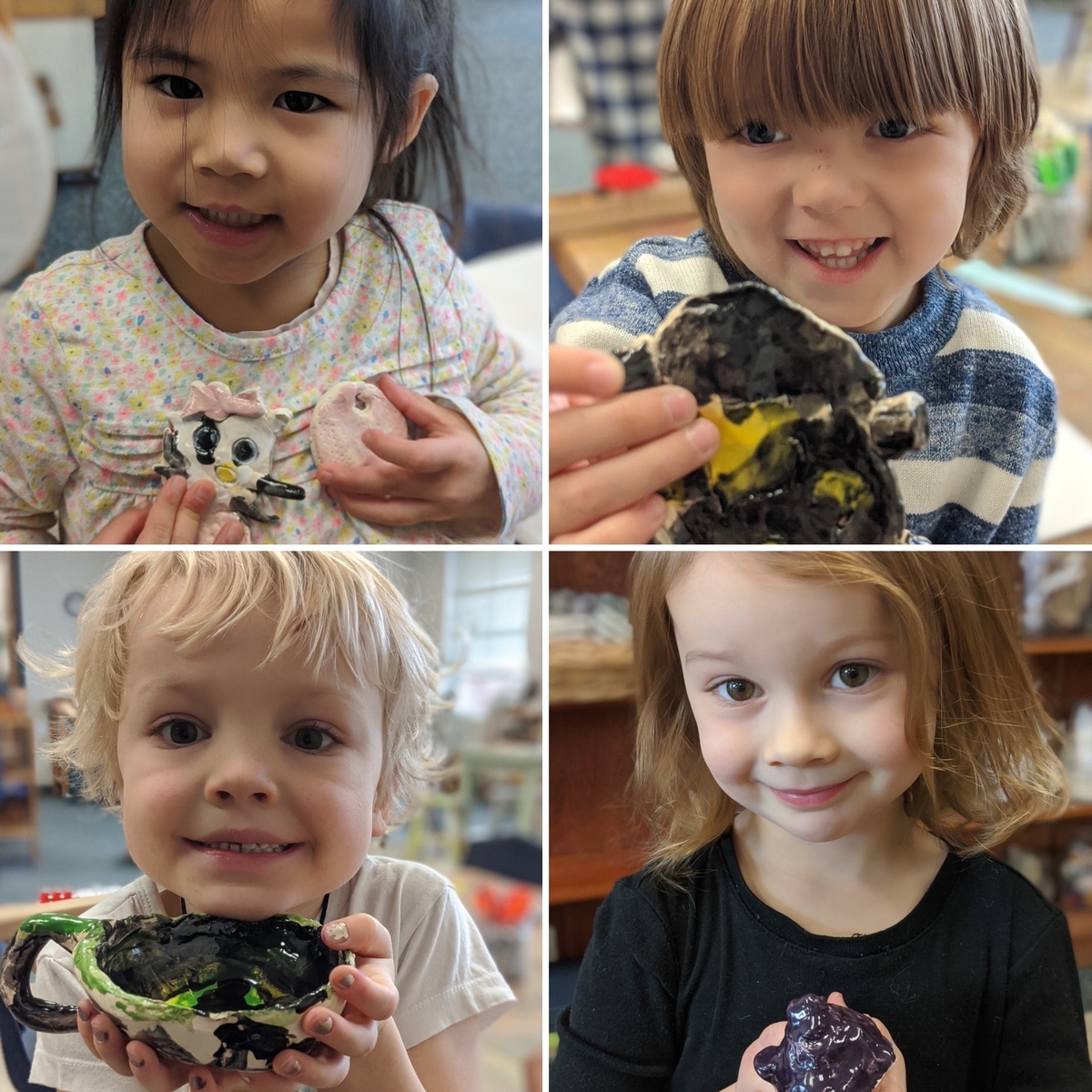 Early Learners: The Clay Project
2019/2020 School Year
Natural gray clay is a material that we bring out every other year and it's one of the few materials that we invite every child to experiment with. In our Clay Project this year, Early Learners were introduced to clay and started by exploring how it feels, what happens when you squeeze it, and how to change its shape and form. Experimentation of clay looked like smoothing, shaping, poking, rolling and cutting their clay with a myriad of tools.
Early Learners discovered what kinds of materials are available besides our hands as clay tools. Some Early Learners were interested in using the tool for a specific purpose of adding a detail while others just wanted to see what would happen with the tool.
After exploring clay, Early Learners started to sculpt their clay into visual representations as well as their own original designs. Some Early Learners knew exactly what they wanted to create. They used models or pictures as references for their pieces. Other Early Learners were interested in texture and the transformation of the clay by using a tool and their pieces are more abstract.
After finishing their designs, we glazed and fired the pieces. Early Learners got to experience the scientific process of how clay changes after being fired. Finished pieces included Darth Vadar, R2D2, a firetruck, bowls, cups, and various animals. We value the intimate and personal process of natural clay and it's exciting to see Early Learners use the language of clay as means to communicate their ideas in the visual arts!