June 04, 2020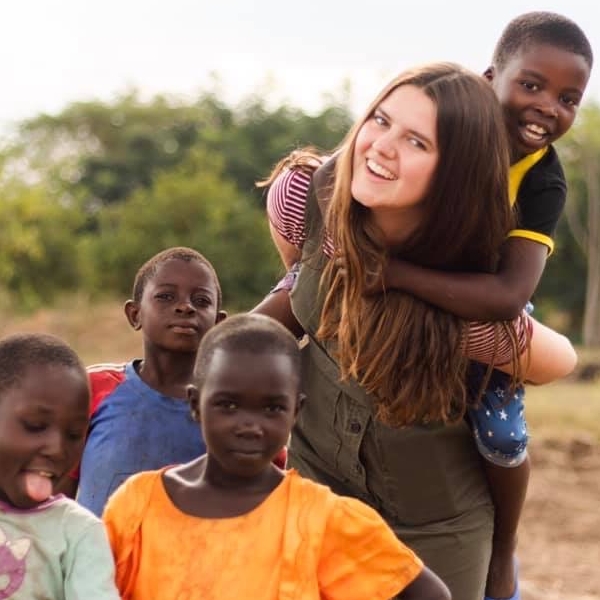 Teacher Robbie Prokop describes a visit from alum Brooklyn Williams.
What does a real FSAS veteran look like? In September, we had the privilege of welcoming back, Brooklyn Williams, a former Foothills graduate and current student at BYU. Brooklyn is the daughter of our own maestra Emily Williams and Aaron Williams as well as the sister to Lucas, in the Jr. High. After she spoke to the Jr. High, Brooklyn agreed to come and share her service/education experience from this summer with the 5/6 class. Brooklyn's interest in human health and International relations was well suited to a summer-long program in Malawi, southeast Africa. Through an established institute (SAFI), Brooklyn spent the summer researching nutrition intake and levels, food availability/preference, and agricultural practices among indigenous people in central Malawi. Her interactions with her colleagues/institute staff, as well as the local people, was rich and deep. The impact on her was clearly profound and joyful to boot. It's not hard to imagine the reciprocal effect she had on those with whom she interacted. In between researching, Brooklyn also took advantage of opportunities to travel with fellow students to neighboring Zimbabwe - to see Victoria Falls and Tanzania's capital Dares Salaam where she skiffed over to Zanzibar.

Wow.
Two takeaways stand out. First and most obvious is the person whom Brooklyn continues to become. Those parts of her we observed through her Foothills tenure now fully bloomed and in some cases - newly minted and amazing. This is a person who not only cares deeply about the world in which she's a part, but she has a passion to better understand all its machinations and goings-on. She is curious. Compassionate. She is highly collaborative. She has integrity and so clearly wants to make a difference to anyone observing. And Brooklyn is not alone. Privilege aside, we have several graduates out there following unique and varied, and just as rich and meaningful experiences. The second takeaway was the response of our students in Brooklyn's presence. Respectful. Attentive. Curious. Sympathetic with many of the subjects while celebratory of the beautiful cultural aspects Brooklyn shared from her time there. Our students were engaged. And hungry to learn more. Their questions ran the gambit from pre-adolescent gimmes to sophisticated queries prompting Brooklyn to acknowledge, "...better than the Jr. High!" (developmental slack allowed). She shared for a solid 80-90 minutes and the 5/6s gave their all in that time. Super!
If we can be modest and suggest part of Brooklyn's evolution stems from her Foothills experience - as well as her wonderfully encompassing family environment - then we are doing something right. 80's pop-culture references aside, Brooklyn's visit was a slam-dunk part of the 'christening' of our new home, and - the future looks bright.
A few words from Brooklyn about her time at Foothills.
"My years at Foothills prepared me to look at my schooling from a holistic perspective. Through project-based learning, I became comfortable with incorporating multiple subjects into one cohesive idea or project. This is useful while taking many classes in college. Whether or not my classes directly relate to each other, I have been able to bridge gaps of information in one class, because of something I learned in another. In addition to this, Foothills always encouraged my curiosity for topics that I was interested in. This gave me a better idea of what I was passionate about and wanted to study."
I felt confident and accomplished in my abilities because my Foothills classes tackled such rigorous topics for our grade level. This academic confidence has continued throughout the rest of my life. I know that if I put in the work, and ask for support when needed, that I can be successful."
"There are so many amazing teachers at Foothills… I loved the close-knit community that Foothills provided. Not only did I feel supported by my peers and classmates, but to this day I still feel a strong love and encouragement from every teacher that I had during my time at Foothills. Because of these student-teacher bonds, I felt comfortable asking my Nines teachers for letters of recommendation while I was submitting college applications."